Welcome, Beth Cato (
http://www.bethcato.com/
), author of
The Clockwork Dagger, The Clockwork Crown,
& the new novella
Wings of Sorrow and Bone
(Harper Voyager) to It's All About Story.
1) Describe
Wings of Sorrow and Bone
in one paragraph.
Two very different teen girls form an unlikely alliance when they stumble upon a politically powerful scientist's laboratory of gremlins. The gremlins are being subjected to cruel experimentation, and Rivka and Tatiana set out to save them. Somehow. However, they have no magic, no clout, and this scientist is one of the wealthiest people in the city-states.
2) What inspired
Wings of Sorrow and Bone?
It ties up a major plot thread left dangling in my second book,
The Clockwork Crown.
This scientist, Balthazar Cody, lost his major experiment in that book, but he remained in power and only continued his cruel efforts. These two other characters, Rivka and Tatiana, didn't know each other in that novel, but I knew events would later place them in the same city. It was a matter of bringing all the pieces together to make this novella.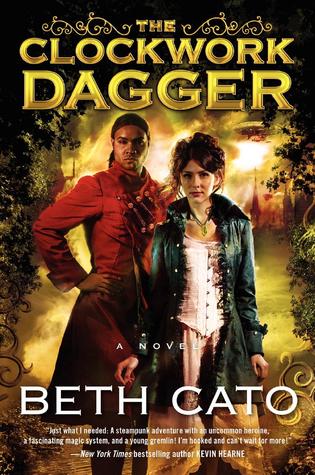 3) Was the
Clockwork
series your first work of fiction?
Oh no. I have a whole pile of trunked novels, and quite a few short story and poetry publications as well. I'm always working on something!
4) What song or music piece would you put on a soundtrack for
Wings of Sorrow and Bone?
The
Clockwork
duology?
"Fight Song" by Rachel Platten. It feels like a girl power anthem to stick with it by grit and determination. For the full duology, I'd say "The Pretender" by Foo Fighters. I listened to that song on replay as I wrote
The Clockwork Crown.
5) Which character in the
Clockwork
series was easy to write? Which was the most difficult?
I love Octavia in my main books. She's a healer who will do anything she can to save people...but her goodness also makes her vulnerable. One of my most difficult characters features prominently in
Wings of Sorrow and Bone;
Tatiana is only ten-eleven in the series, but she's brilliant, spoiled, and uses people with the skill of a career politician. She's somewhat of a villain in
Clockwork Crown,
and the novella gave me the chance to delve into why she is the way she is and make her more nuanced.
6) What is your writing space like? Or can you write anywhere?
I'm in an office full of clutter and junk with a full wall of bookcases behind me. I am not one of those people who can work anywhere. I need space of my own, quiet, with no one hovering around me. I can work on a plane but only if I have family sitting around me as a buffer.
7) Any odd writing habits?
Unlike a lot of writers, I don't drink coffee (though I will bake with it). I get my caffeine through Crystal Light with Caffeine, flavored as grape or strawberry.
8) Do you outline?
I'm a hardcore outliner. I will even outline flash fiction--stories of a thousand words. For my novels, I go all-out with my outlines and color-code the subplots and everything.
9) What are some of your favorite fantasy books? Why?
I can talk about a few of my favorite recent fantasy reads.
Sorcerer to the Crown
by Zen Cho reminds me of my own books--and I've been seriously flattered to see others make that comparison, too. It's set in regency England with two lead characters of color, and magic, and loads of intrigue. It felt light and fun. In contrast,
The Traitor Baru Cormorant
by Seth Dickinson is wickedly smart and very dark. The end left me emotionally gutted. Different books for very different moods, but I'm betting both will feature on the awards short lists in 2016.
10) What is your favorite fictional world, one you'd want to visit?
Can I selfishly say Caskentia from my own books? I've lived there in my head for years now. It's a kingdom that has suffered greatly, but there is still a great deal of beauty to be found there.
11) What is the best writing advice you've ever received?
That the submission-rejection process is all about maintaining momentum. Even rejections are momentum. The story or poem was bouncing around out there, and the trick is to keep that energy going and send it out again as soon as possible.
12) In
Wings of Sorrow and Bone
or the
Clockwork
duology, are there any hidden acknowledgements to friends, places you've lived, favorite writers etc;
I have lots of Easter eggs hidden in there. One of the major ones is that the kingdom of Caskentia is based on the geography of Washington state, as if the capital of Mercia is Seattle. Where Octavia is from is the equivalent of the Skagit Valley, complete with tulips. I also include a lot of little tributes to the video games that inspired me as I grew up, like the
Final Fantasy
series and
Secret of Mana.
13) Can you tell us what we have to look forward to after
Wings of Sorrow and Bone?
I will have one more
Clockwork Dagger
short story out in April, and then next summer my brand new steampunk series starts with
Breath of Earth.
It's alternate history set in 1906 San Francisco, with airships, geomancy, and fantastic creatures. There also just might be a big earthquake.
Thank you, Beth!
"Wings of Sorrow and Bone: A Clockwork Dagger Novella" by Beth Cato
Wings of Sorrow and Bone: A Clockwork Dagger Novella
A few months after the events of The Clockwork Crown...
After being rescued by Octavia Leander from the slums of Caskentia, Rivka Stout is adjusting to her new life in Tamarania. But it's hard for a blossoming machinist like herself to fit in with proper society, and she'd much rather be tinkering with her tools than at a hoity-toity party any day.
When Rivka stumbles into a laboratory run by the powerful Balthazar Cody, she also discovers a sinister plot involving chimera gremlins and the violent Arena game Warriors. The innocent creatures will end up hurt, or worse, if Rivka doesn't find a way to stop Mr. Cody. And to do that means she will have to rely on some unexpected new friends.
Available for just 99-cents
Amazon
| Barnes & Noble | Kobo | Google Play | iTunes